A professional Mortgage Broker works to provide honest and open mortgage advice and recommendation through their complete support and guidance throughout the mortgage process.
Here at Independent Mortgage Brokers Ltd we have several experienced mortgage advisors, including Leeds Right to Buy Mortgage Brokers, who work with the goal to make home purchasing and remortgaging procedures as straightforward and easy as possible. They will be on hand overall in your mortgage journey, from the initial enquiry till the end.
Benefits of consulting a Mortgage Advisor
During your consultation, your mortgage advisor will be required to create a more detailed financial profile to assess your existing situation and what you are trying to achieve. The advisors will start searching thousands of deals available to give you the most suitable and affordable mortgage product. The mortgage advisors will be available to explain all the above details during your appointment.
Are you stuck in the confusion of how to choose a reliable and affordable Mortgages Advisor? Independent Mortgage Brokers Ltd are one of the best options available to you as they include a team of dedicated mortgage brokers who are highly skilled and experienced and help and guide you throughout the process.
Consideration while booking a Consultation with Mortgage Advisor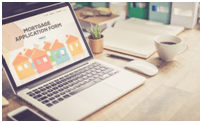 Whether you are a first-time purchaser, a home mover, or even a landlord looking for a buy-to-let mortgage, it is highly advisable to use an experienced mortgage broker to take advantage of the hassle-free experience and get the right value for your money while choosing mortgage services.
For more information please visit:- https://imbonline.co.uk