Finding a competitively priced mortgage deal can be very difficult when you have a bad credit score. Most mortgage brokers who offer mortgages within the market, may not be specialists when it comes to bad credit. There are however options for you to get the right advice you need, by using a specialist mortgage broker. One option for you, in your endeavour to seek a specialist Independent Mortgage Brokers could be to talk with IMB. They are great at dealing with all types of bad credit, for instance, bankruptcy, IVA's, DMP's. Defaults, CCJ's and missed or late payments. Even if you have the forementioned bad credit, it still may be possible to find a suitably priced mortgage deal. You may want a variable rate mortgage or you may want a fixed price. It is always best to discuss all your needs and wants with your own specialist mortgage intermediary.
Fixed Rate
If you are looking for the most suitable Fixed Rate Mortgage Deals, then make sure you discuss this with your mortgage broker. When you discuss your options with your broker it is vitally important you disclose all material facts, this will ensure a seamless application process.  
You can easily calculate how much money you have to pay over a period of time with the help of an Online Mortgage Calculator. When speaking with your specialist mortgage broker make sure you disclose all of your income, it may surprise you to know what income could be used in order to get the mortgage you desire.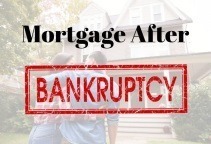 Along with other mortgage products, you will also get Free Mortgage Advice from Independent Mortgage Brokers. Their specialist mortgage brokers will work patiently with you ensuring you get the mortgage you deserve. They will formulate a financial plan that, if you follow should get you to the end goal of home ownership.
Owning your own home is a big responsibility. You must ensure your payments are met each and every month. Failure to do so may result in your home being repossessed. Your specialist mortgage broker will go through the financial implications of home ownership.
For more information, please visit here: https://imbonline.co.uk