Right to Buy is a government housing scheme that allows council house tenants to buy their homes at a discounted price. Variations of the scheme are available in England and Northern Ireland, but it is no longer running in Scotland or Wales.
To be eligible for the Right to Buy scheme, you must have lived in the property for at least three years and use it as your main home.
You can apply if you rent from the council, a housing association, NHS trust or a public sector landlord. Properties let by private landlords are not included. While the majority of housing association tenants will not qualify for Right to Buy, they may well qualify for the Right to Acquire scheme instead. This also offers the chance to buy your home at a discount, albeit a smaller one.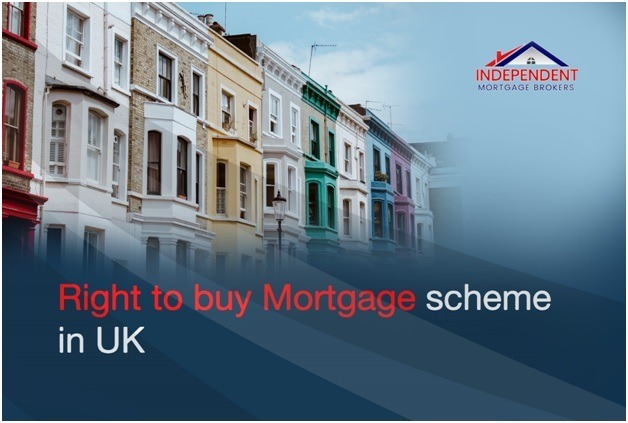 How much is the discount?
The maximum Right to Buy discount in England is 70% off the current market value of your home, up to a maximum of £112,300 in the London boroughs and £84,200 for the rest of England. At the start of each tax year on 6 April, the discount in England increases in line with the consumer price index (CPI).
The discount may be smaller if you have used Right to Buy before, or your landlord has spent money building or maintaining your home. You can get an estimate of the discount you could claim by using the government's Right to Buy calculator.
How is the discount calculated?
The Right to Buy council house discount is based on:
How long you've been a tenant with a public sector landlord – the longer you've lived in a property, the bigger the discount
Whether you are trying to buy a flat or house – you can get a bigger discount more quickly on flats
The value of your property
For joint applications, the discount is calculated on the applicant with the longest tenancy. The tenancies of all the applicants cannot be added together when calculating how long you've been in your home.
Right to Buy discount on houses
If you've lived in a council house for three to five years, you could get 35% off the market value price of your property. After five years, the discount goes up by 1% each year up to a maximum of 70%. So, to get the full discount on a house, you will need to have lived there for 40 years.
Right to Buy discount on flats
You could get up to 50% off the current market value of your social housing flat once you've lived there for 3 to 5 years. After 5 years, the discount goes up by 2% for each year you've lived there, up to a maximum of 70%. To get the maximum discount on a flat, you therefore need to have lived in it for 15 years.
Am I eligible for Right to Buy?
To be eligible for Right to Buy, you must:
Be a council tenant, or have been a council tenant when your home was transferred to another public sector landlord (according to the Preserved Right to Buy rules)
Have a lifetime tenancy
Use the property as your main home
Have been a social tenant for at least three years
Can I get a BTL mortgage on a Right to Buy property?
Getting a buy-to-let mortgage for a council home bought through Right to Buy isn't possible within the first 5 years of you buying your home. RTB dictates that a buyer has to live in the home as their main residence for a minimum of five years before they can sell it without losing and having to repay the initial Right to Buy discount, or begin to rent it out.
As an alternative option you could take out a residential mortgage to buy the property, wait 5 years and then remortgage onto a buy-to-let agreement. However, this could be a complicated process without professional help, so always seek advice before applying for or ending a mortgage agreement early as you may have to pay early-repayment fees.
What's the mortgage criteria for a buy-to-let?
Because the mortgage repayments for a BTL are reliant on the income from tenants, lenders may ask you questions regarding how you plan on securing tenants and managing the property.
The viability of the investment will also be a huge focus for lenders and the amount you can borrow for a BTL loan is usually based on how much rent it will generate offset against the cost of the loan. That's why many BTL lenders can require borrowers to also prove that they have sufficient enough income to cover their payments in the event that they have no tenants.
Property experts refer to this as rental yield and to calculate it, you divide your annual rental income by the property value and then multiply it by 100 to get your yield percentage.
What's a good rental yield for an ex-council house?
Investors generally aim for properties with a rental yield above 5.5% because that indicates a good stability in rental income. Looking at rental yields across different areas of the country and nearer to home can help you to determine how much you could charge your tenants as well as research the standard of accommodation currently available elsewhere on the market.
Mortgage advisers can calculate the rental yields of various properties on your behalf, to give you a clearer picture and help you make the right decision. They also research and compare lenders too, so working with them can help to save money as well as make the mortgage process a lot smoother.
Can I buy my council house on a BTL mortgage if I have bad credit?
Personal affordability will also be taken into account if you decide to apply for a BTL mortgage, so factors including credit history and income can affect whether you'll be approved by some lenders but that's not to say that getting a BTL mortgage isn't possible without a perfect credit score.
As a mortgage is secured against your home, it could be repossessed if you do not keep up with the mortgage repayments. For any query visit site: https://imbonline.co.uk