Owning a house is one of the great achievements in an individual's life. If you are considering buying a property with difficult financial times, then you should get a mortgage. To select the right mortgage deal, you can consult with a qualified mortgage broker. He will give you expert, sound financial advice on different mortgage products and services. Being a professional, he will analyze the available options and help you find a well-suited mortgage as per your situation and needs. We, Independent Mortgage Brokers, are one of the premier companies that deliver hassle-free and efficient services to all clients. If you are looking for the best options for a mortgage broker near me, then we can assist. 
By consulting with us, you can get the right mortgage you really deserve. The best part is that our experts cover a range of circumstances like shared ownership, buy-to-let, remortgaging, home buyers, first-time buyers, commercial mortgages, bad credit mortgages, and many more. We will also assist you to improve your credit score. Besides, we serve numerous locations such as Leeds, Halifax, Burnley, Wakefield, Preston, Harrogate, Huddersfield, Chorley, York, Leyland, Sheffield, and Carnforth, to name a few.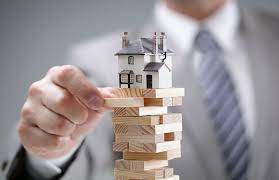 To know your monthly Mortgage Payments, you can use our enhanced online calculator. Before hiring us, you can look at our testimonials to know what other clients are saying about our services. So, what are you planning? Just approach our team members to discuss your specific requirements! 
For more information please visit:- https://imbonline.co.uk/