When it comes to purchasing a property in the UK, the likelihood of requiring a mortgage is somewhere between highly likely and unavoidable. However, going through a mortgage broker rather than your bank could pay off. In this blog, we will look at some benefits of getting Good Mortgage Rate advice.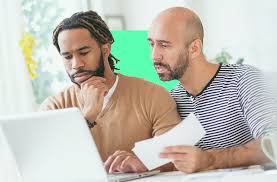 Firstly, access to a significantly broader range of deals. If you go directly to a bank or building society, you will only have access to the mortgage deals that they offer. A skilled mortgage broker, on the other hand, will scour the market for the greatest prices for your specific situation and provide you with Free Mortgage Advice Leeds. However, it is vital to distinguish between a 'tied' broker, who is confined to a panel of lenders, and a 'whole of market broker, who can advise on products from a diverse range of lenders.
Secondly, mortgage experts can match you with the right loan. With so many mortgage packages available, navigating the mortgage jungle can be overwhelming. They can also alter often when interest rates fluctuate.
Thirdly, they make use of lender relationships. Brokers have long-standing connections with lenders since it is what they do every day.
And lastly, they do the legwork on your behalf. A mortgage broker will oversee the entire mortgage process, from the initial Professional Advice to the agreement of a mortgage in principle (which indicates how much you may be able to borrow depending on the information you provide) to the application procedure, offer, and closing (when the funds are released).
For more information please visit:- https://www.imbonline.co.uk