High street lenders and building societies have specific criteria for employed and self-employed mortgage applicants. Some applicants have a hybrid version of employed and self-employed income. It makes things complicated for the underwriters when assessing a mortgage application. Mortgage providers have specified criteria for different types of income to mitigate the difficulties in income classification.
Mortgage Affordability Calculators
Mortgage intermediaries and independent mortgage advisers have online access to lender's dedicated intermediary websites. The integrated web pages have mortgage affordability calculators which are used to calculate the maximum affordable loan amount. It depends on several factors such as basic annual income, annual/quarterly/monthly bonus, car allowance, existing credit commitments, other income, child-care, number of financial dependents.
Loan amount affordability based on permanent employed income
The maximum affordable income for an applicant who is in a permanent role would be 4.5 times the basic annual income. This formula is only for general calculation purposes. When an applicant has existing credit commitments or a higher number of adult or child dependents, the affordable loan amount changes. Also, some lenders use a higher income multiple of 5.5 times the basic annual income when a joint application has more than 100,000 GBP combined annual income.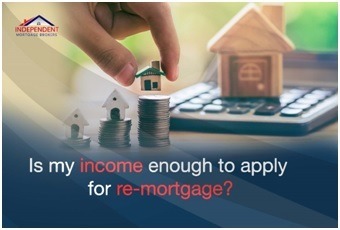 Most lenders would require the latest three months' pays-slips as proof of income documents. If your income on the pay-slips is variable over the three months, lenders would take the average of the three months. If the basic monthly income is constant over the three months, the figure would be used to calculate the annual income.
If you receive a bonus on a monthly, quarterly, or annual basis, most lenders would request one year's worth of payslips to verify the additional income. Some lenders would require the P60 from the latest financial year for further verification purposes.
Can I apply for a mortgage with the recent pay rise?
If you have received a confirmation from your employer on a future pay-rise, most lenders would require three months' pay-slips to evidence the increased new income. It might cause delays in the mortgage application process as HR management and payroll tasks take time during the COVID-19 pandemic.
An experienced mortgage adviser would manage to find lenders who would consider the new income with a confirmation letter from the employer. They might still request three months' pay-slips which could be reflecting the old income. An official letter from the employer confirming the pay-rise along with g with full employment contract and three months' worth of pay-slips would work the magic on your mortgage application. However, it is important to approach a suitable lender to avoid any potential delays.
A single applicant or joint application?
Some lenders have a higher maximum loan amount affordability when applying as joint applicants as opposed to submitting a mortgage application in a single name. It indicates that the level of risk taken by the lender is higher in single mortgage applications compared to joint applications. Another factor is that the maximum loan amount affordability goes up when applicants are considering a longer mortgage term. It is because the lender's risk is spread over a longer period of time with long mortgage terms.
The maximum loan amount and the mortgage term
It is important to note that most lenders would allow applicants to increase the term of the mortgage until the retirement age. Lenders are confident to increase the mortgage term beyond retirement age, only if the applicants are to receive adequate pension income. The lenders would evaluate the pension funds and their capability to cover the mortgage payments during retirement.
How to assess income from self-employment?
Lenders have different criteria in terms of employed and self-employed classification. It is possible to classify a daily rate contractor as both employed and self-employed based on the proof of income utilized.
For example, if a daily rate is used, some Lenders classify contractors as employed, under the PAYE system. If SA302 salary and dividend income is used for the affordability calculation and underwriting, these applicants will be classified as self-employed. Usually, the affordability or the maximum loan amount is higher when the employed/PAYE route is used.
Salaries and dividends income via a limited company
A significant proportion of self-employed mortgage applicants are shareholders of their own limited companies. They own 100% of the shareholding between the husband and wife. Therefore, when a joint mortgage application is submitted, the limited company income could be considered: profits and dividends.
The circumstances of the current pandemic have impacted the mortgage industry. It is challenging to apply for a mortgage if an applicant is a furloughed director of his own limited company. However, it does not mean that all Lenders are going to reject the application. Some Lenders would still consider the application; however, the product fees and the interest rates could be high.
How do lenders analyze the income from self-employment?
When Lenders determine how much to lend to you, some base their calculations on your average profit over the past few years. The accounts submitted must have been certified by a suitably qualified accountant. Make sure your accounts are up-to-date and in order before you apply. Lenders are not impressed if they are presented with out-of-date figures.
If you do not have two years' accounts, do not panic. Some Mortgage Lenders will still consider your application with one year's accounts, especially if you can prove a track record of continuous work. In instances where you have left employment to work as a contractor in the same industry or have evidence of work lined up for the future, evidence of this could be provided to the Lender to enhance the strength of the application.
As a mortgage is secured against your home or property, it could be repossessed if you do not keep up mortgage payments.
For more info visit site: https://imbonline.co.uk