If you are with the thought of buying the house of your dreams and have found the dream place, the next hassle for you is securing a mortgage. Obviously, this is the most stressful part. You want a lender who is ok with your circumstances. You will have to get your finances in shape. Your credit report should be reviewed. Finally, you want someone who can listen to your circumstances and brings you the perfect match. In this short guide, our focus will be on to emphasize how a person can increase the chances of obtaining a mortgage.
Deposit
Most high street lenders require a minimum deposit of 5% of the property value. However, the lesser deposit a person put; it may affect the Loan to Value (i.e. LTV= Mortgage loan amount required/ property value). This in turn may result with unfavorable rates and imposition of restriction towards the borrowing.
Many lenders say it is advisable to at least have a deposit of 10%. Not only that, it is experienced that a large deposit such a 25 % of the property value can help a person get a competitive deal. This in turn will reduce the borrowing amount and save up on the mortgage interest cost while benefiting from a cheaper mortgage deal. It is always better if a person can contribute more towards the deposit as this will reduce the lender's risk profile and will make them confident to lend him the amount he can afford.
Credit history
Almost all the lenders check a person's credit file before proceeding with a mortgage application.
Credit checks will be a barrier if a person has;
-Unsatisfied CCJs (generally a CCJ appears on the file for 06 years from the judgement)
-credit cards in arrears
-Defaults in utility payments
-missed mortgage or rental payments
It is always better if a person can check his own credit profile. A person can use check my file, Experian, Equifax etc. to check the credit score. He can see his credit profile the way the lenders see him.
In order to be creditworthy, it is always better to follow the below
Should be registered with on the electoral roll at the right address
Close the credit cards no longer in use
Unnecessary credit searches will weaken the credit score. Always try to avoid if the search is unnecessary
Keep an eye on the debt-to-income ratio. This compares the amount of debt a person has with his overall income.
Employment history and continuity
Doesn't matter if a person is employed or self-employed, he will have to prove the bank that he has a steady job. If he can provide evidence to the lender that he has had long term financial security, the lenders will always be happy to lend him the required money as long as he fits their affordability assessment and the criteria.
This can be an ongoing contract, past contracts that are likely to be renewed etc. A person who is planning to go for a mortgage, will have to make sure that he does not take extended breaks in between the contracts. It will not be appealing to lenders if they see he was out of work for more than 6 weeks in the past 12 months. However, this will vary from lender to lender.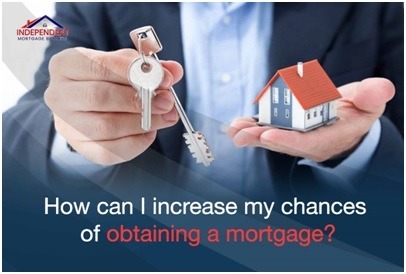 Many people believe that the lenders give priority to permanent employees, and it is quite hard to get a mortgage or go for a good deal when you are an IT contractor. We have come across with many clients who believed that it is impossible to go for a good deal with a high street lender when you are an IT contractor and ended up with amazing deals.
What are my chances of securing a BTL mortgage as self-employed applicant?
It is true that self-employed people have many benefits, however the things are slightly different when it comes to mortgage industry. The good news is that most of the lenders who accept BTL applications have developed more flexible approach when lending to self-employed.
However, a person may wonder to hear there are lenders who work with no minimum income requirement. For those lenders, even a profit of £1000 in the final accounts, they'll consider as an income. This mainly because the profit that the clients would get through a BTL mortgage. Most of the clients intend on going for an interest only method as they are looking forward to making a monthly profit from the rental income. As the monthly mortgage payment will only consist of only the interest component the amount will be much lower than in the repayment method which will better assist the client in making a monthly profit.
If a person is ever owned a BTL property, the lenders consider him as an experienced landlord. The lenders consider them as less riskier clients than that of first-time landlords.
As a mortgage is secured against your home or property, it could be repossessed if you do not keep up the mortgage repayments
For more info visit site: https://imbonline.co.uk